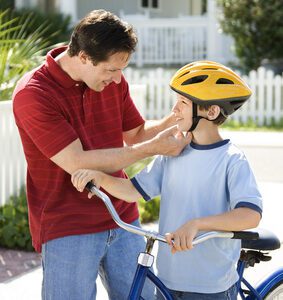 *This post is written for anyone experiencing chronic brain based symptoms – not just concussion.
Why are concussions different today compared to 30 years ago? In many ways, they are not. And the understanding of brain health is much better today than it was 30 years ago. Diagnostic criteria has expanded for sure. However, the percentage of people with Post Concussion Syndrome (PCS) has increased, and the syndrome has become more and more difficult to treat.
This paper discusses how common household toothpastes, sunscreens, lotions, etc. contain nano-particles that CLEARLY cause the same exact changes in the brain that occur with neuro-degeneration of all types. Neuro-degeneration is seen in different parts of the brain and in varying degrees with persistent post concussion syndrome, Chronic Traumatic Encephalopathy (CTE), MS, ALS, Alzheimer's, Parkinson's, dementia, etc.
Most of us are willing to accept a level of toxicity that is minuscule in order to enjoy our technologically advanced world. We accept neuro-toxicity from our bi-directional microwave cell phone devices, household EMF pollution, WiFi hitting us from every direction, excessive blue light exposure, the off gassing of our new cars and foam mattresses, pesticides, flame retardants, vaccines, etc. The list is endless.
I get it. Each of these things by themselves have a small impact on our brain, and perhaps when accumulated, "most" of us get away with the effects being unnoticeable for decades, and what IS noticeable like memory loss, brain fog, fatigue, cataract, macular degeneration, sleeping disorders, inflammatory disorders, etc. may just be acceptable or attributed to "genetics", which of course is nonsense, but gives us the ability as a society to not feel bad about our choices.
BUT. What happens when we ask our brain to recover from a challenging injury, like a concussion. The question then becomes different. Can the brain carry out all of the healing processes that need to occur to restore function and health? Papers like this and many more like it, point to the answer being NO. There is no shortage of data supporting this hypothesis, and it needs to be studied – that is clear. If you are asking your pediatrician, neurologist, or primary care physician to clear your child to get back on the field after a concussion, ask if he/she has given much thought to these concerns. The answer will be No, and their recommendation is nothing short of a roll of the dice.
Thanks for reading!