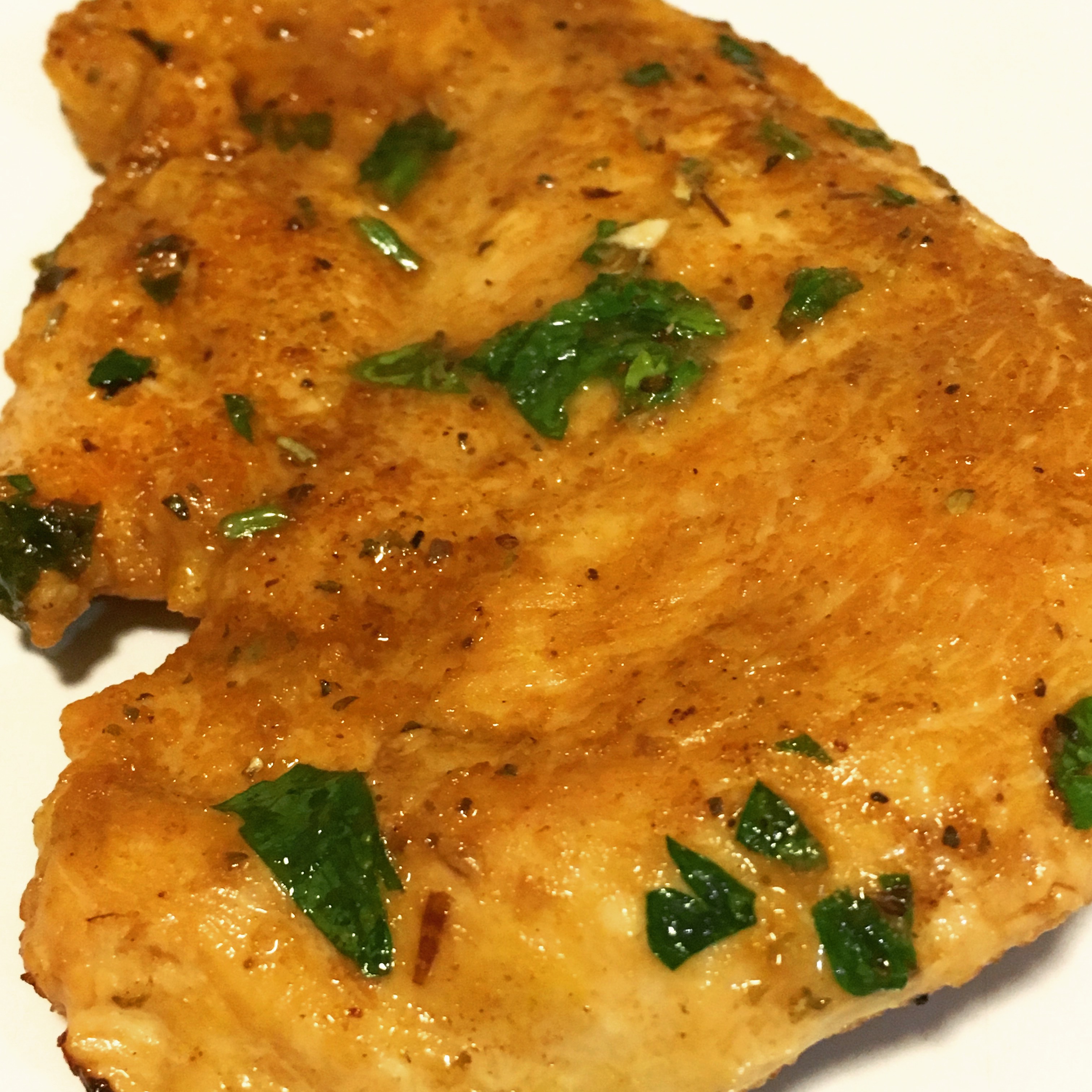 White Wine Chicken
Often times, we find ourselves craving particular dishes but know we must abide by our food restrictions. This is a spin on an Italian classic – Chicken Francese. My favorite way to eat is without regret, and this entree (which also works great for leftovers) left me with a happy and healthy belly! Try it for yourself.
Ingredients
1 lb Thin Sliced Chicken Breast
1 tsp Garlic Powder
1 tsp Onion Powder
1 tsp Salt
1 tsp Black Pepper (unless you must avoid)
2 Cloves Minced Garlic
2 tablespoons Coconut Oil
Juice of 1 Whole Lemon
½ cup White Wine
3 tablespoons Extra Virgin Olive Oil
1 handful Fresh Flat Leaf Italian Parsley
Directions
Clean the chicken and pat dry.

Add the garlic powder, onion powder, salt, and optional pepper to each side of the chicken pieces.

Heat your pan to medium heat, and add the coconut oil to melt.

Cook the chicken on medium heat for about 10 minutes on each side, then remove, and set aside.

Turn the heat down to medium on the pan, add the garlic, and allow to cook for about 1 minute.

Add the chicken back in the pan, and carefully add the wine to de-glaze the pan.

Add the lemon juice and olive oil. Allow to cook together for about 5 minutes so the alcohol will cook out.

Finish with the fresh parsley and toss together.
Bon Appetito!