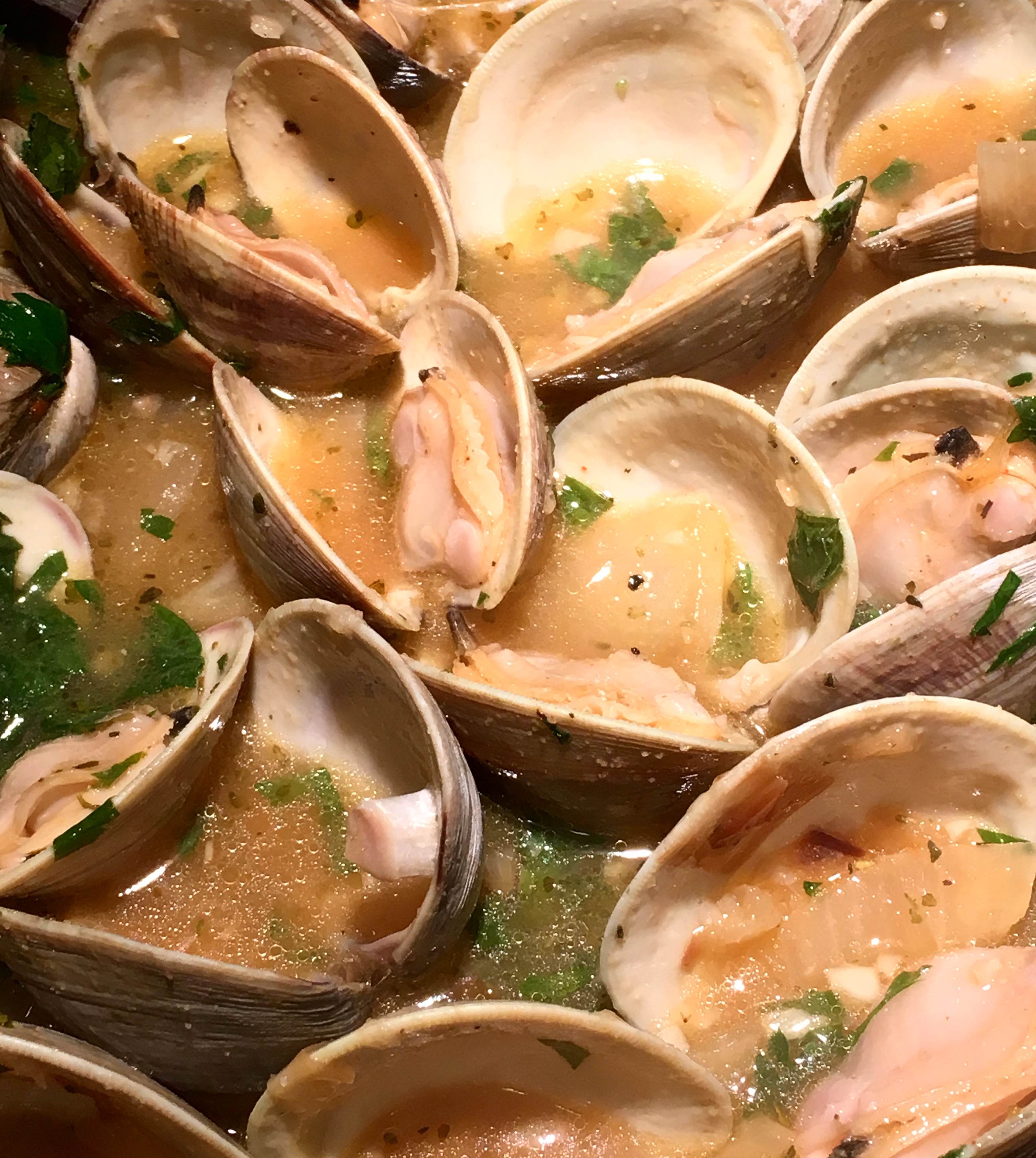 The season of summer seafood is upon us here in New York. We all know and love our fish friends like salmon, but often times Bivalves, like these clams, can be overlooked. They are protein packed and great sources of Vitamin A and C. The best part is enjoying them in this delicious fatty sauce since they are naturally a low fat food.
Ingredients
2 dozen little neck clams (wild caught)
6 cloves of garlic, minced
½  of a onion, chopped
1 lemon, juiced
½ cup olive oil
¼ cup white wine
4 tablespoons fresh chopped parsley
Directions
In a large and deep saute pan add about 2 tablespoons of olive oil to the pan and heat to medium heat.

Add the chopped onion and cook down until translucent

Add the garlic to the pan and stir together with the onion and the oil. If the pan is looking dry you can add a little more oil to the pan. All the oil will be added in eventually. Too much oil will fry the vegetables instead of sauteing them.

After about 1 minute with the garlic in the pan add the juice of half of the lemon, the wine and the rest of the oil.

Add the clams to the pan and let the liquids cook together so the alcohol can cook out of the wine for about 5 minutes.

Cover the pan and steam for another 5 or so minutes until the clams open up nice and wide.

Finish with the fresh parsley. Be sure to discard any clams that did not open up.
Buon Appetito!