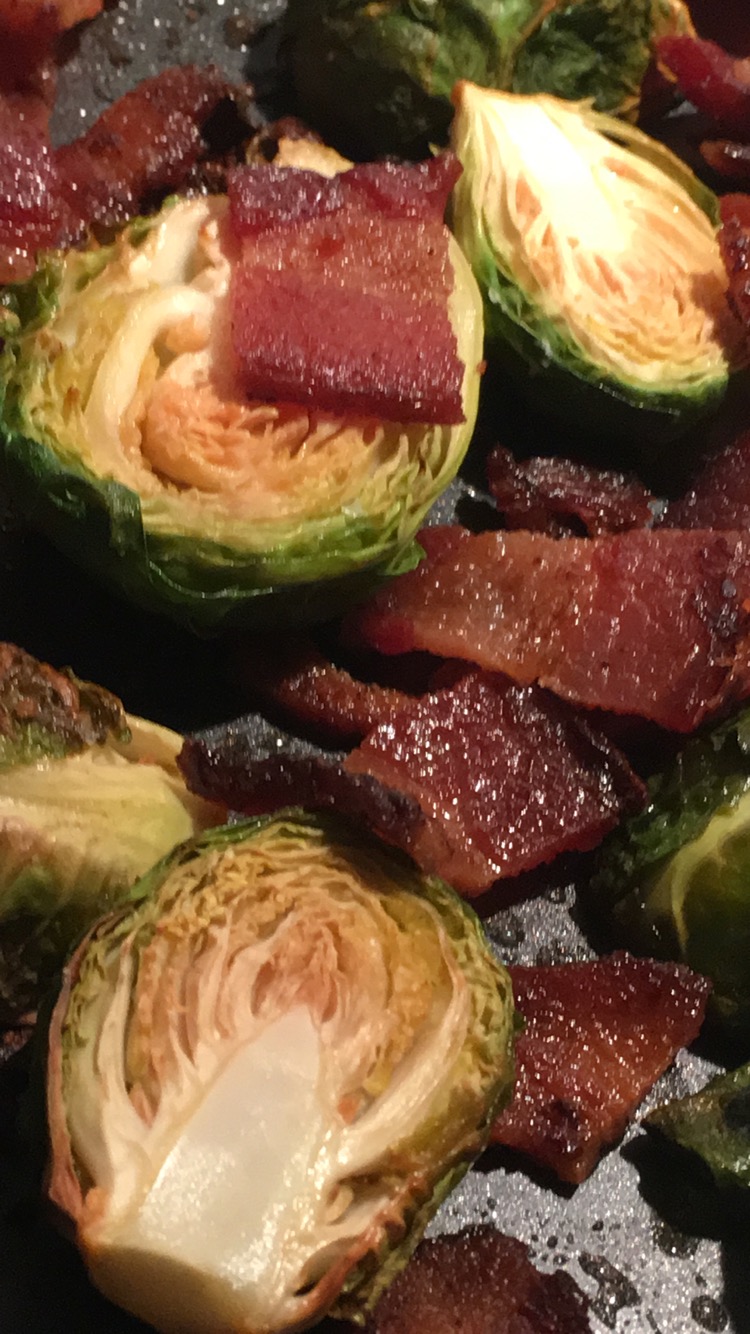 Roasting fresh vegetables brings out a whole flavor profile than sauteing or steaming. Eating the AIP way doesn't mean foods have to be bland! The bacon fat adds the salty savory flavors we all love. Not to mention the aroma of the bacon as it cooks with the crisp brussels! This is a great way to add fat into a meal while keeping veggies as the main event.
Ingredients
1 lb Brussel Sprouts
½ package Bacon
1 tsp Onion powder
3 cloves fresh garlic
Directions
Preheat the oven to 400 degrees Fahrenheit.

If necessary, remove the brussel sprouts from the stalk and rinse gently.

Cut the sprouts in half.

Cut the hormone, antibiotic, nitrate and nitrite free bacon into one inch pieces.

Mince the garlic

Combine all the ingredients into a bowl and toss gently.

Spread the mix out onto a baking sheet.

Bake for about 25-30 minutes or until the brussel sprouts are browned and the bacon fully cooked.
Buon Appetito!