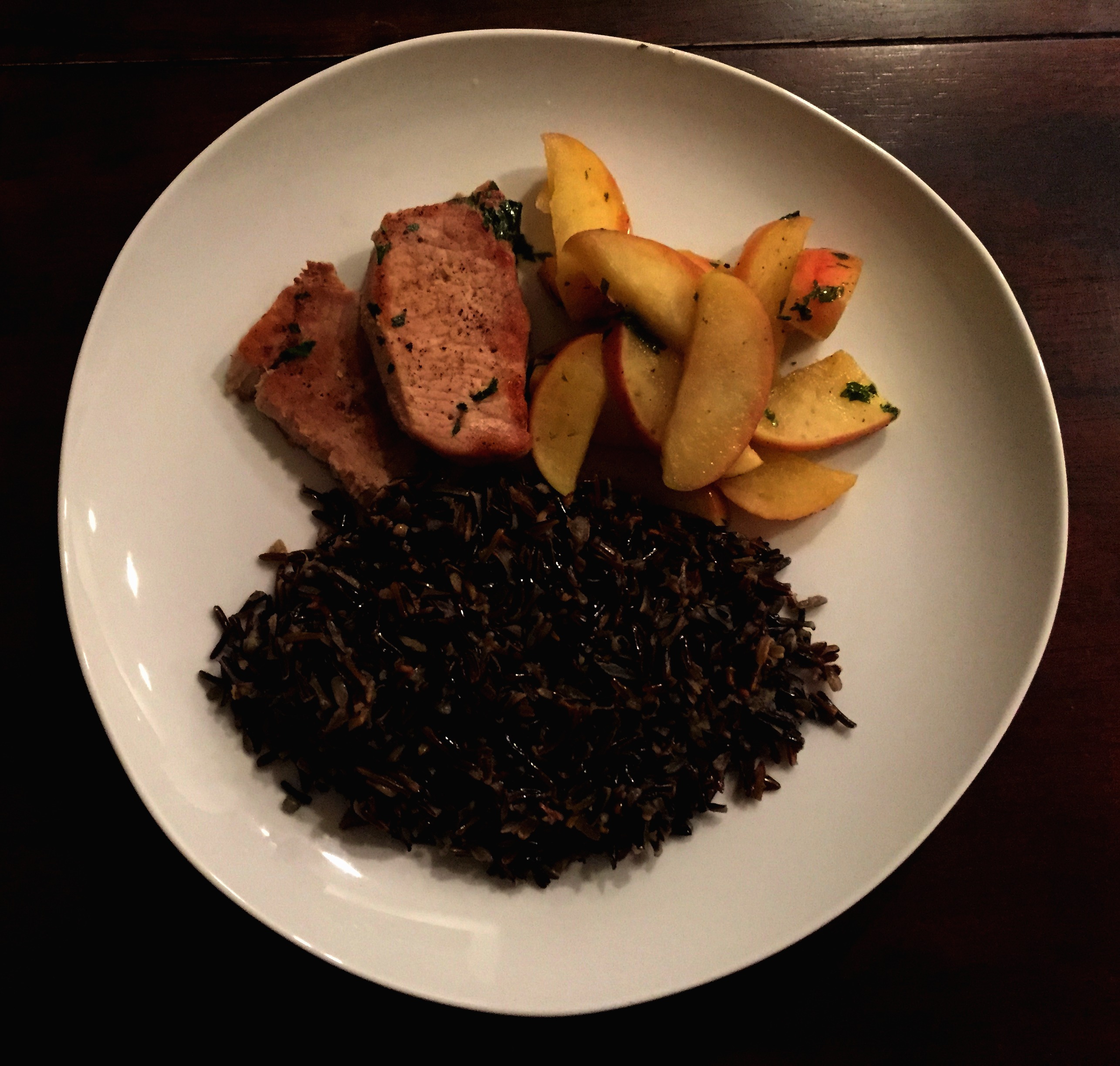 Paleo pork chops are an easy meal and delicious for the whole family. The wild rice adds texture and the flavor of the cilantro, bone broth and garlic are irresistible.
Ingredients:
5 gloves of garlic
Fresh chopped cilantro
1 cup of bone broth
4 boneless pork chops
Black pepper
3 organic gala apples
Wild rice
Directions:
In a large frying pan or cast iron skillet add garlic, cilantro and bone broth over medium heat for 5 minutes.
Season Pork chops with pepper and add to skillet
Cook for 3-5 minutes on each side or until browned. Make sure Pork chops are coated with garlic and bone broth.
Add apples and cook until soft.
Add cilantro and stir.
Serve with wild rice and enjoy!
Buon Appetito!