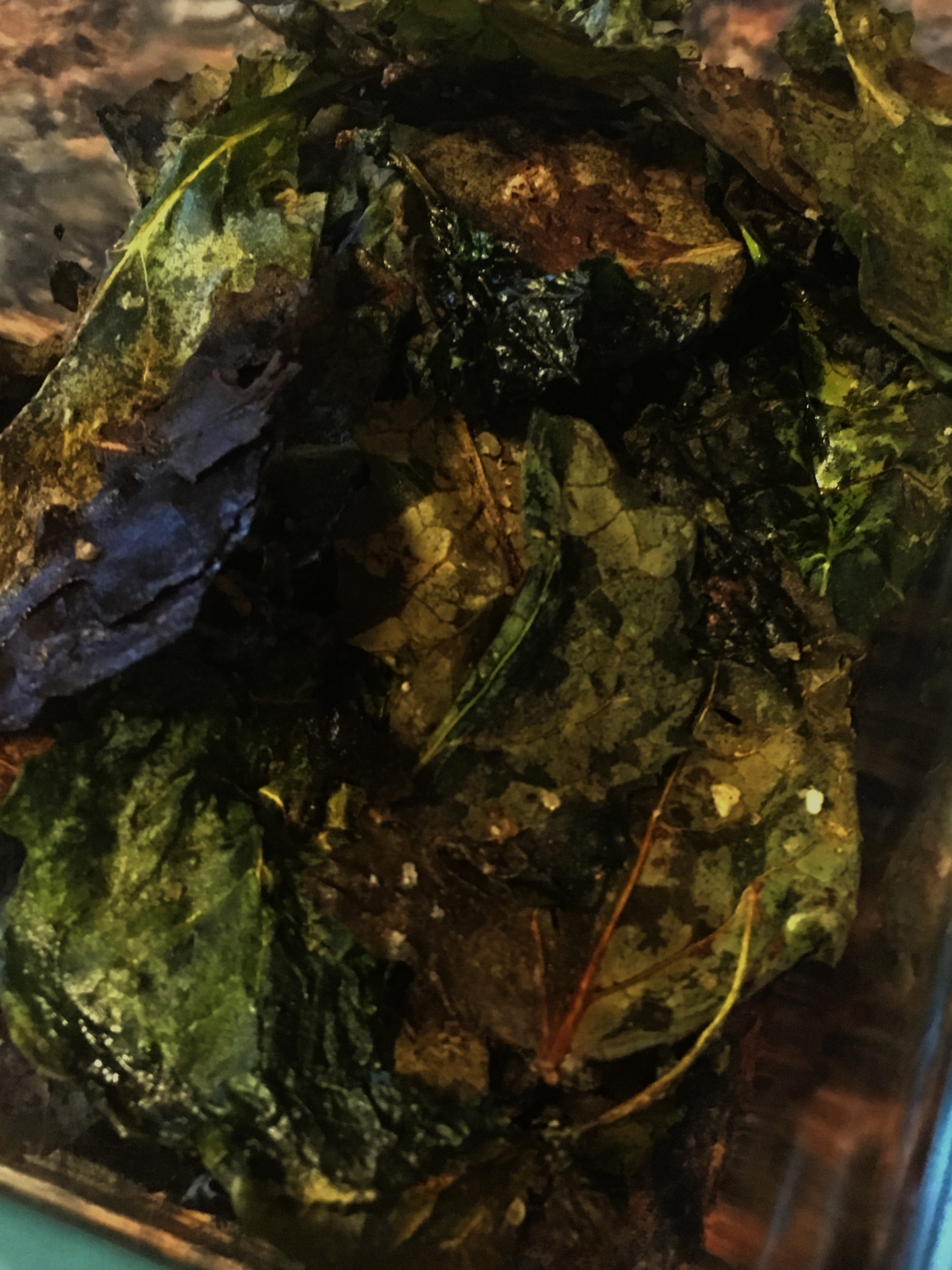 Friday night rolls around and you're about to sit down and enjoy a nice movie. At least, I was this week. Munchable snacks can so easily be carbs, sugar, or sodium heavy, and people tend to over-eat them without even noticing, especially when you're watching a thriller! Homemade Kale Chips are an extremely easy way to enjoy your munchies without any guilt. Kale is a superfood packed with protein, vitamin A, vitamin C, and calcium. Enjoy to your heart's desire!
Ingredients
One bunch fresh kale (Or for ease, which I chose, one packaged washed organic baby Kale)
2 teaspoons coconut oil (melted)
1 teaspoon mustard
1 teaspoon sea salt
Directions
For fresh kale: wash, pat dry, and de-stem the leaves. The packaged is good to go as is.

Preheat your oven to 350 degrees F.

In a large bowl, toss the kale, coconut oil, and mustard together. Mix gently but thoroughly. Everything should be lightly coated.

Sprinkle the sea salt over the top of the kale leaves.

Spread the kale out evenly on a pan or two, and sprinkle the sea salt over the top. It's okay if some pieces overlap – in fact, I like them better that way!

Bake for 15 minutes or until lightly golden brown.

Remove and very gently remove the crispy kale. They can be fragile.
Buon Appetito