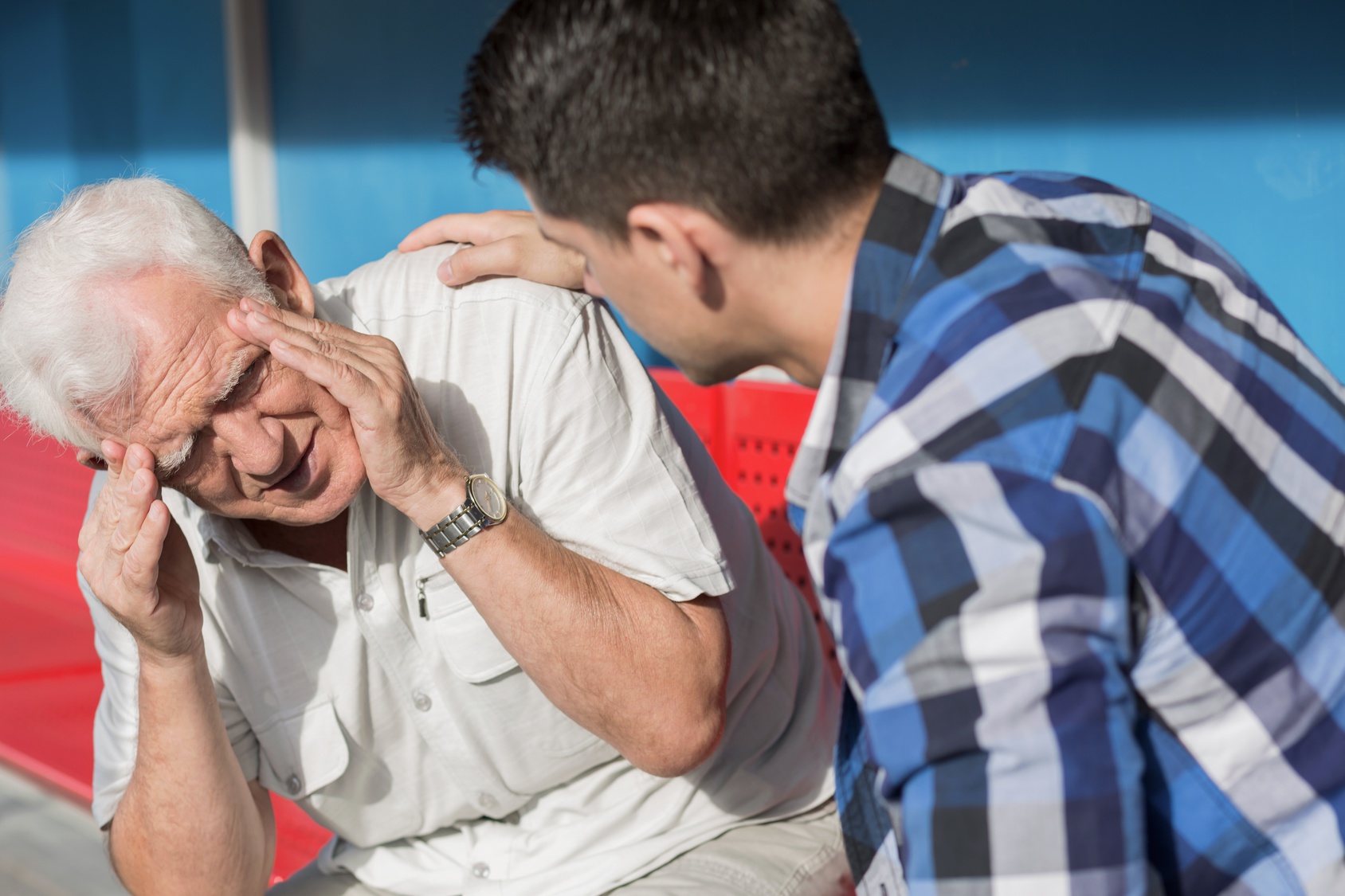 The balance system is also known as the "vestibular system".  The vestibular system is a group of structures in your body, head, and brain that work together to tell us where we are in space and where things in our space are related to us.  
The vestibular or balance system is like a 3 legged stool.  If one of those legs is wobbly or missing, the stool will be unstable.  The 3 legs of the vestibular "stool" include:
Eye muscle control.

Information coming from our muscles and joints triggered by gravity and movement.  Mostly the neck portion of the spine.

The fluid in our inner ear telling us we are moving forward, backward, left, right, up, and down.
These are 3 sensory systems.  When sensory information is optimal going into the nervous system, then the motor responses coming from the nervous system will be optimal giving us proper balance and movement control.  
Senior Citizens and Elite Athletes:  Falls and Injuries can be attributed to the vestibular system.
Senior citizens fall because of a decaying vestibular system.  Think of it as a "dementia" process of the vestibular system.  By the time they fall, the system has been in decline for a long time.  Identifying subtleties years ahead of that fall and correcting them is ideal but not practiced by many.  
The number one driver of medicare expenditure and rapid decline of health in the elderly are falls.  The statistics are staggering.  Even if the fall resulted in a simple fracture of a bone that heals completely, the events are set in motion for further complications that lead to TIA's, stroke, muscle weakness, etc.  
Elite athletes and athletes who want to perform at their best and prevent injuries are dependent on a vestibular system that is most accurately matched to a rapidly changing environment.  A sub optimal vestibular system can result in knee and ankle injuries because of inaccurate firing of muscles that would allow the athletes to adapt to the rapidly changing environment on the field of play.
We know for a fact that almost all concussion cases have a vestibular component. A recent study found that pro and collegiate athletes who have suffered a concussion are 4X more likely to suffer a knee injury.
How does a vestibular disturbance make you feel?
In many chronic cases, especially athletes who are highly adaptable, the dysfunction may feel like nothing is wrong.  You may have symptoms not typically attributable to the vestibular system such as chronic muscle tightness in neck and shoulder, headaches, and anxiety among other seemingly unrelated symptoms.   In more acute cases, you could have a feeling of dizziness.
The feeling of dizziness mean different things to different people.  Symptoms of dizziness may include descriptions like:
I feel I am spinning

I feel the room is spinning

I feel light headed

I feel wobbly or off balance

I feel like I am drunk

I feel like I am veering to one side

Motion sickness
An acute problem can lead to a different chronic problem.
Sometimes the cause of the acute dizziness is resolved quickly.  For example, inner ear infection is either treated with antibiotic, or a viral infection runs its course after 2-7 days of acute dizziness or vertigo.  
Perhaps a calcium carbonate "stone" known as an otolith breaks free and invades the fluid in your inner ear resulting in acute vertigo and dizziness that can last from a few days to months.  This stone may accidentally go back where it came from, or a smart practitioner will perform the repositioning maneuver to resolve the crisis.  
The vertigo or dizziness in this case is resolved, but perhaps the central nervous system has been impacted long term resulting in different symptoms of feeling "off balance" but no longer dizzy. The initial problem can result in altered integration of information coming in from the environment.  If that integration is not corrected, it can lead to a new set of seemingly unrelated problems.  For example, an inner ear infection that causes enough inflammation to swell the nerve going into the brain from the inner ear can completely resolve, but the areas of the brain that receive information from that nerve can be permanently altered to a degree that creates an imbalance from left to right that is subtle but enough to change the symmetry of function long term.
I know a lot of people who say they can no longer ride on a roller coaster even though it used to be a favorite activity.  Motion sickness is very common, often people will say that they have to be the driver in a vehicle, otherwise they will feel nausea or motion sickness.  
Anxiety is the inevitable result of chronic vestibular mismatch
Perhaps the loss of integration leads to anxiety, nausea, headaches and a different set of symptoms that may not be attributed to the initial problem.  This situation is dangerous, because it can lead to a problem that is never resolved and/or treatment for symptoms with medications that do nothing for their cause.  In my career, I have seen many cases of anxiety completely resolve when we re-calibrate the "vestibular" system.  No more Xanax.  Not because chiropractic and neurological retraining is a cure for anxiety, but because the chiropractic and neurological retraining can restore vestibular function and reduce the need to cause anxiety, which is the inevitable result of the nervous system experience  being mismatched with its environment.
"Dizziness" has many different causes and can be experienced by many different parts of the nervous system.  The location or part of the body where the problem comes from can be determined by a good history, physical exam, and perhaps additional diagnostic tests. Parts of the body in question are most commonly:
The inner ear:

The receptors in the inner ear.

The fluid in the inner ear.

The structure of the inner ear.

The nerve connecting the inner ear to the brain stem:

The 8th cranial nerve.  The vestibulocochlear nerve.

The central nervous system connections:

Brain stem

For eye movement and postural (spinal) control.

Cerebellum

Where information from the inner ear is integrated with other information about the physical environment.

Brain

Where information from the areas mentioned above is integrated with what you see, what you remember, and how you feel emotionally.  
I think you can get a feel for how complicated this can get.  All of these areas can be affected by:
Inflammation

 Chronic and acute.

Due to infection.

Due to autoimmunity.

Due to trauma.
Anemia.

Abnormal blood sugar control.

Poor detoxification mechanisms.
Environmental toxins.

 From mold, heavy metals, etc.

Medications

.  Antibiotics, cardiac medications, anxiety medications, etc.  There is a long list of medications that are considered oto-toxic (toxic to the inner ear mechanism) or vestibulotoxic (affecting the chemistry of all of the areas of the central nervous system that control balance, posture, and eye movements)

Blood delivery.

 

The smallest blood vessels in the body are in the brain, brainstem and cerebellum and thus are subject to blood vessel changes resulting in ischemia, clots, and bleeding.  

Blood pressure changes. Either high or low can alter how oxygen and glucose (fuel ) is delivered to these very sensitive areas.
Acute concussion.

Motor vehicle accidents.

Chronic effects of repetitive concussion.  
Getting your vestibular system evaluated by someone who can not only identify a problem but also recommend a solution is ideal.  Fixing fixable vestibular problems usually requires several days or several weeks of simple exercises, often done at home, that when prescribed properly can change your experience dramatically.
I have seen years of anxiety melt away.
Thanks for reading!