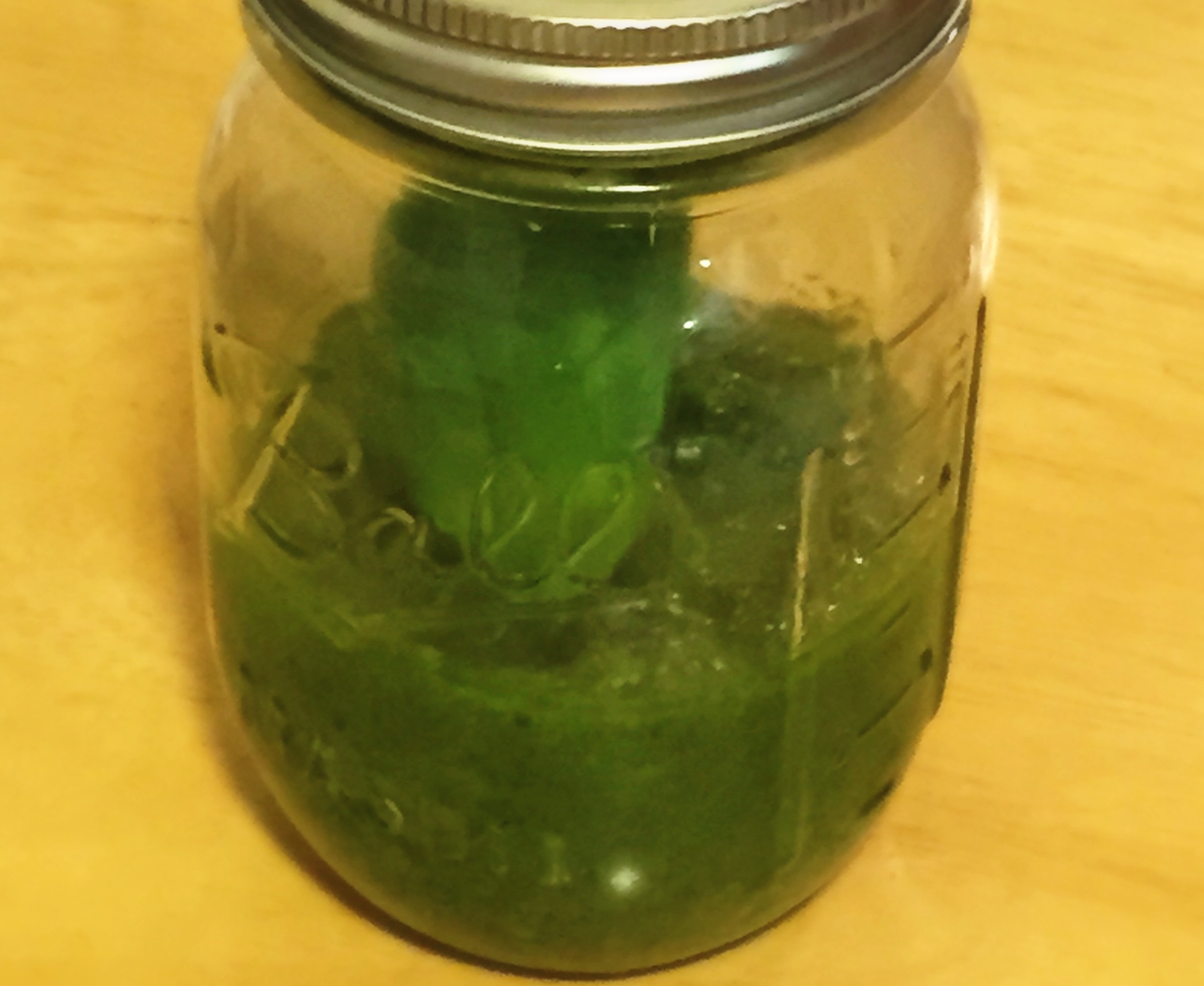 People who are serious about getting involved in restoring their own brain function that has been lost or diminished due to brain fog, lyme, trauma, early Alzheimer's dementia, PTSD, parkinson's, CTE (chronic traumatic encephalopathy) or post concussion syndrome, autoimmunity, and MS often ask what they should eat.  
My answer to this question is usually preceded by me asking, "are you sure you want to know?". I ask, because it usually involves making some pretty radical changes.  For the conditions listed above as well as some forms of cancer, I usually make recommendations for a ketogenic diet.  
Ketogenic simply means you are replacing the main source of fuel utilized by the body, glucose, with ketones that are produced by your liver in response to the absence of glucose.  Ketones are an alternative fuel source triggered by fasting.  The amount of time needed to fast in order to make long term changes in brain function will result in severe challenges to your health.  You simply cannot fast for a year.  
So, the solution is a diet that is very low in sources of glucose (net carbohydrates) and very high in fat and protein.  Calculating the ideal number calories derived from the macronutrients like carbohydrates, fats, and proteins in order to go into "ketosis" requires some calculation.  For the purposes of this article, we will review some key concepts first.
Frequently asked questions:  
What if I have high cholesterol?
High cholesterol, elevated blood sugar, and heart disease is not something you need to worry about on a ketogenic diet. This type of diet in all of its forms are well documented for their improvements in cholesterol, blood sugar levels, and reversing heart disease.
What are some additional benefits to a ketogenic diet?
Improved blood sugar

.  A major contributor to inflammation, hormone dysregulation and of course pre-diabetes and diabetes.

Reduced cholesterol.

 Yes, eating cholesterol and fat does not give you high cholesterol, unless you have both a high fat and high carbohydrate diet.  Also it is important to note that there are good fats and bad fats.  

Increased energy.  

After the initial transition phase (see below) energy subsequently skyrockets.  1 unit of glucose yields 38 units of energy at best (ATP) whereas 1 unit of fat in the form of ketones will yield 146 units of energy (ATP)

Decreased hunger.  

Fat satiates us much better than sugar or carbohydrates.

Reduced or eliminated acne.

 This type of diet results in a dramatic reduction in inflammation.

Weight loss.

 Burn fat, preserve muscle.
Will I have energy?
There is a 1 to 2 week transition period.  Most of us have been burning glucose and storing fat efficiently for many years, and therefore the machinery to do so is in place and abundant.  That machinery is in the form of enzymes that are readily available.  A feeling of a lack of energy and a sense of lethargy is expected and temporary.  Symptoms include:
Flu like feeling

Brain fog

Headache

Lightheadedness

Moodiness
Do I have to get worse before I get better? And How long does it take before I'm feeling good?
Strategies to combat the above symptoms include:
Dropping to 15g of carbs or less per day will drive this process faster, getting you feeling back to normal energy levels in 1 week.  20-30g of carbs per day may delay cause you to feel depleted of energy for 2 weeks.

Replenishing your electrolytes with salts.  Ketosis can act as a diuretic so salts and water are very important to maintain.  

Making sure you have a steady source of MCT oil.  MCT stands for medium chain triglycerides, which are an immediate source of ketones to be used even if you are not in ketosis.  The classic example of MCT oil is extra virgin coconut oil.  This can be infused in a cup of hot tea or coffee or added to a veggie smoothie (no fruit).  Coconut oil is just over 60% MCT oil and is the MCT used to study its effects on Alzheimer's in recent years.
Macro-nutrient breakdown:
70% healthy fats.

25% protein .8-1.2g of protein per pound of lean body mass (If I am 220 lbs and 25% fat, then my daily intake of protein, on the lower end of the recommendations is 130 grams per day).

5% carbohydrates from a vegetable source.  Fruits have too much carbohydrate (sugar) relative to fiber and therefore should be limited.
For the average adult, 15 grams or less of net carbohydrates is a good target. Carbohydrates should be derived from vegetables, nuts, and seeds.  Fats and protein should be derived from nuts, seeds, wild fish, healthy meats (grass fed and finished), coconuts, avocado, and supplementation with extra virgin coconut oil.  
Is a ketogenic diet dangerous?
No. If there is a history or suspicion of kidney disease, as is seen in diabetes, you should consult your physician to determine if high protein intake is safe.  Protein does put extra stress on the kidneys which is not a problem if kidney function is normal.  There is strong evidence that type 1 diabetics and insulin dependent diabetics can benefit a great deal from a strict ketogenic diet.  
For best results:
Ketosis is best achieved with the diet mentioned above while at the same time restricting calories.  For example, if you currently have a 3000 calorie standard diet, you are better off going to a 1800 calorie diet for the 1st 2 weeks in order to prevent gluconeogenesis (formation of glucose in your blood from amino acids derived from your own muscle tissue and protein in your diet.)  Gluconeogenesis will always occur but you can limit it with calorie restriction and ketogenic diet at the same time.  This is suggested for those most desperate to get the desired impact of a ketogenic diet as quickly as possible.  Once you have made the transition from a sugar burner to a fat burner, you can increase your calories to a more satisfying level.
The immune system:
Ketogenic diets typically include dairy and eggs.  I like to discourage the use of dairy for many reasons, mostly immunological.  Eggs are usually appropriate unless you are aware of an existing problem with egg albumin sensitivity.  I believe the immune system plays a strong role in the conditions that would warrant a ketogenic diet, like cancer, autoimmunity, and chronic brain based conditions.  Knowing what foods you are immunologically sensitive to is a good idea.
Do I need to measure my ketone levels?
Ketosis is a state that you can transition in and out of at different times of the day.  Increasing time spent in ketosis is the desired effect. I find that urinary ketostix are unreliable and not accurate.  The only way to measure is with a keto meter that uses a blood spot- similar to using a glucometer for blood glucose levels used by diabetics. I do not think this is necessary if you are following the recommendations closely.  Some people however like to measure everything, and for them they can buy a cheap ketone meter from Amazon.
A ketogenic diet's ability to improve brain function was explored when it was able to basically stop seizures in certain forms of epilepsy.  It was also discovered to help with all forms of cancer based on the metabolic theory of cancer. This theory states that cancer is a condition that causes cancer cells to anaerobically (without oxygen) burn glucose in an inefficient pathway called glycolysis.  When the oxygen burning factories of our cells called mitochondria fail and self destruct, they are supposed to send a message to the cell nucleus which results in programmed cell death.  This does not happen in diseases like cancer.   
It is interesting to note that although neurodegenerative diseases like Alzheimer's, Parkinson's, and CTE are diseases of mitochondrial dysfunction (the part of the cell that produces energy with oxygen), so is cancer.  Yet there is an inverse relationship between neurodegeneration and cancer.  An interesting conversation for another day.
Thanks for reading!