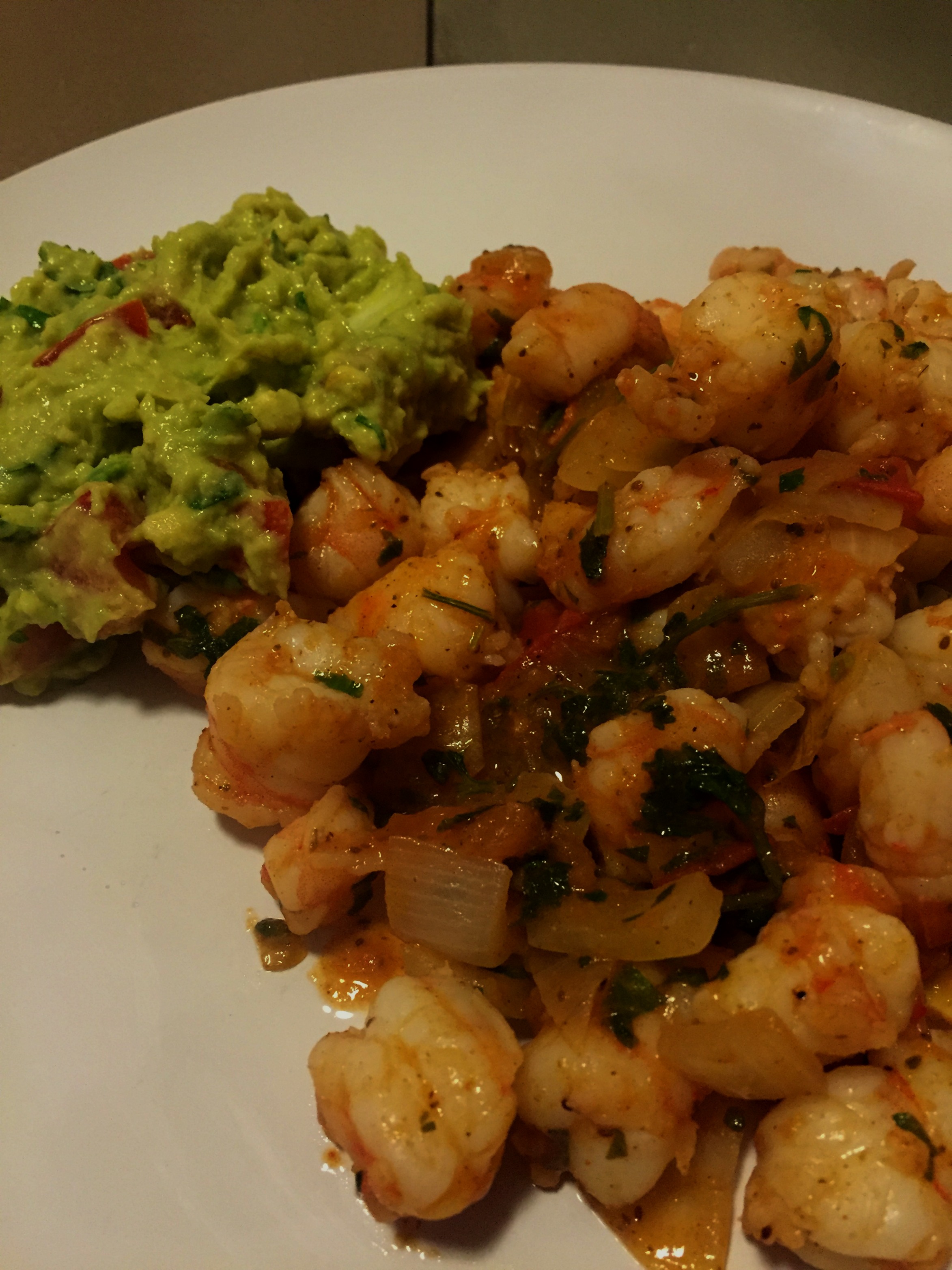 Well, "Taco Tuesday" comes every week like clockwork. This week I decided instead of making a gluttonous meal why not keep all the flavor to spice up my Tuesday without the guilt? Wild caught seafood of any type, I used shrimp this week, it's one of my favorite ways to increase my intake of Omega fatty acids and proteins. Not to mention the delicious taste!
Ingredients
30 Large de-veined shrimp or about 2 lbs of seafood of choice (calamari, salmon, scallops etc.)
1 tablespoon Old Bay Seasoning
2 limes
3 tablespoon chopped cilantro
½ onion, diced
1 large tomato diced and seeded
1 tablespoon coconut oil
1 avocado
Seafood
Cut the shrimp or seafood of choice into bite size pieces.

Add the coconut oil to a pan and warm to medium heat

Add half of the diced onion to the pan and cook down until slightly tender

Add the seafood to the pan and cook stirring occasionally for about 10 minutes

Add the juice of one whole lime

Add half the tomato and cilantro and stir together,

Cook for another 3 minutes and set aside.
Guacamole
Normally guacamole contains jalapenos but the added lime adds a punch without the seeds causing any troubles from the spicy capsaicin.
Mash the ripe avocado in a mixing bowl with a fork.

Add the juice of one whole lime

Add the remaining onion, cilantro, and tomato.

Mix together
The guacamole adds a perfect topping to this guiltless meal.
Buon Appetito!